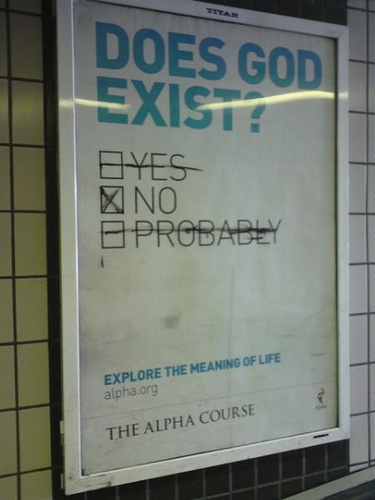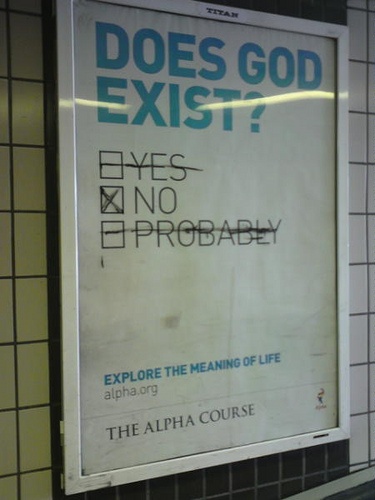 If you've travelled much on London Transport over the last few weeks, you'll have seen the new Alpha Course poster pictured on the left.
If you're anything like me, you'll have experienced an almost irresistible urge to fill in the survey by ticking the 'no' box. It appears that doing so might be a somewhat dangerous proposition.
There's a discussion over on the Bad Science forum about someone who took that obvious action and was arrested by the London Transport Police for criminal damage. Apparently six police officers were present at the arrest.
It all seems rather an overreaction to a piece of harmless vandalism.
I mean, the poster asks a question. How can they object if someone gives them an answer?